$202.95
The TrueTrue educational robot is the robot you need for teaching computer science in primary school. This robot helps children to enter the world of programming while having fun, anytime and anywhere. This educational robot offers both stand-alone activities without a screen and coding activities on a tablet or PC.
Color card for coding help, motion detection, line tracking, simplified coding in color blocks, activity creator around music and other interests.
Compare
Report Abuse
TrueTrue educational robot for learning code and programming
This educational robot will allow you to perform different educational activities: no plugging, block coding or applications. Children can learn programming in a playful, fun and engaging way. The TrueTrue robot is a complete support for teaching coding, with hardware ranging from simple computing to creative robot programming, essential for the professions of the future.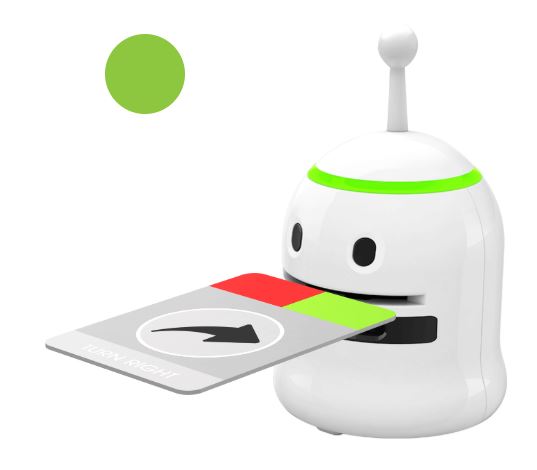 Teach children simple, step-by-step coding and programming:
Teach basic coding principles such as sequence, loop and condition before entering the programming step. At this stage, children can learn coding with the TrueTrue robot even without a computer.
Color card (coding card): Make the TrueTrue educational robot move by coding with color cards. Children can easily understand the basics of coding while verifying the robot's movement.
Motion detection: The TrueTrue robot recognizes direction and order using its 3-axis accelerometer. Program the robot motion using motion detection. Discover TrueTrue's powerful motion recognition feature, which moves with your movements.
Line tracing: TrueTrue can follow a drawn line and read colors on paper or PC. This line drawing inspires children to create activities by drawing in a playful way.
Block coding: The TrueTrue robot helps students to easily understand block coding. Once the blocks are assembled, the robot starts to move. Operate the robot by combining blocks composed of different commands.
Enjoy a variety of creative activities and enhance children's learning effects and interest. It makes coding more fun.
Take advantage of the international TrueTrue community to share your ideas and discover those of other users.
Discover examples of activities to be carried out with TrueTrue​ HERE.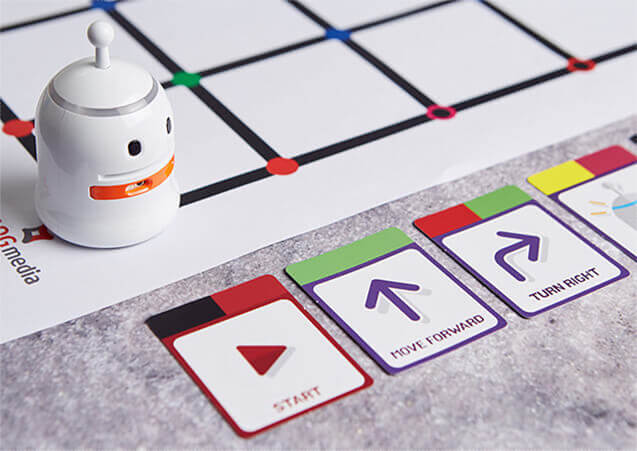 TrueTrue Robot Features​
Size: diameter 52mm x height 60mm (without antenna)
Weight: 59g
Communication: bluetooth BLE 4.0
Operating time: approx. 90 mins
Batterie: Lithium polymer / 3.7V / 250mAh
Front distance sensor x2
Light sensor x4 / color sensor x1 / White light LED x5
3 axis accelerometer x1
DC motor x2
Color sensor x2 / White light LED x2
Color LED x4 (head)
Electromagnetic buzzer x1
Extension port x1
Compatible with Scratch, Entry, Blockly
Works on Windows, Chrome, Android & iOS.
No videos added!
No awards added!
Share your thoughts!
Let us know what you think...
Only logged in customers who have purchased this product may leave a review. Log in now